---
Guesty for Vacation Rental Hosts
Watch This Extended Video Version To See How Guesty will Work for You!
Mobile / Fullscreen View - Click Here!

What Does Guesty Do?
Guesty's property management platform provides property managers and management companies with an end-to-end solution to simplify the complex operational needs of short-term rentals. With Guesty, users can manage listings from multiple online travel agencies including Airbnb, Booking.com, Agoda and TripAdvisor, and utilize the company's guest-centric tools including: Unified Inbox, Automation Tools, 24/7 Guest Communication Services, Payment Processing and more.
Who Is Guesty For?
Guesty is for short-term property managers in the urban and vacation rental sectors seeking to centralize and optimize their management of multiple listings, leaving more time than ever for growth.
Pricing - How Does Guesty Pricing Work?
Your Monthly or annual rate is determined by the number of listings you plan to import & manage on Guesty For Hosts. Fast, easy, and commitment-free, get started using Guesty For Host in just one minute, and enjoy a free trial with no commitment or credit card required. Cancel anytime if you don't love it.
$44.00 for 1 - Listing
$66 for 2 - Listings
$88 for 3 Listings
Priced with hosts in mind. We're proud to bring you an all-in-one solution at an accessible and affordable cost.
Outstanding customer support. Our team of trained experts are available to give you high-quality, personalized support.
What's Included With My Listing?
Automated Messages - Schedule and automate platform messages for multiple channels.
Channel Manager - Directly integrate your listings with the world's leading OTAs.
Cleaning Management - Schedule and automate cleanings along with other team tasks.
Financial Reports - Easily keep track of your revenue and payments.
Website Buider - Set up your direct booking website in minutes.
What Is Guesty Relationship With Airbnb?
Guesty has a full integration with the Airbnb platform covering every feature of both services. Fun fact: both companies are Y-Combinator graduates!
Which Other Booking Channels Are Intergrated With The Guesty Platform?
We support major booking platforms including Airbnb, VRBO, Booking.com, HomeAway, TripAdvisor, Agoda and many more.
Does Guesty Provide An API To Connect To?
Guesty has built an open, fully documented in-house API to integrate your external tools and systems, giving you the flexibility to connect and sync with preferred vendors and get the most out of Guesty. It is customizable according to your business needs.
Does Guesty Have A Mobile Application?
Yes – all your favorite Guesty tools are available at your fingertips! Take your tasks with you wherever you go with Guesty's mobile management app, and stay up to date on everything connected to your staff, reservations, and guest communication. The app even features push notifications to make sure you never miss a thing.
How Does Guesty's 24/7 Guest Communication Services Work?
Guesty offers users guest communication around the clock to help you save time by having our team respond to your guests. The tool sorts messages according to their urgency to prioritize the messages that need to be answered first.
---
Budget-Friendly Ways To Market Your Short-Term Vacation Rentals

List Your Vacation Rentals - Click Here!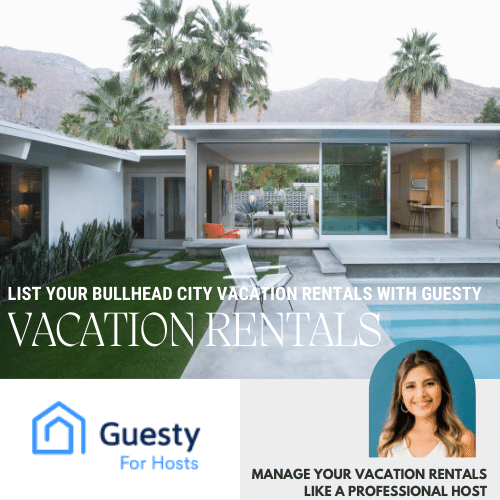 Please Register and Login to add your Real Estate listing here!
Click Here - To List Your Listing.