Bullhead City Guide Directory
Welcome To Bullhead City Guide Directory - Bullhead City is your Destination Hub to all the great natural attractions in our beautiful Tri-State Area. We are within a boat ride of docking into our Sister City, Laughlin, Nevada and the "World Famous" Casino Drive. Here you will find 24/7 Food, Entertainment and Gambling year-round.
Many refer to Casino Drive as "little Las Vegas". You will find Comedy Shows, Live Concert, Festivals and Holiday Entertainment and Extravaganza"s every major holiday.
Bullhead City is only 90 miles from Las Vegas, 70 miles from Lake Havasu,AZ -32 miles from Oakman, AZ, 30 miles from Needes, CA Regional Museum, 90 minutes from Hoover Dam, 8 miles from Lake Mead National Recreational Area - Lake Mohave, and 105 miles from Grand Canyon West.
It's summer in the desert. In Bullhead City, the summers are sweltering, the winters are cool, and it is dry and mostly clear year round. Over the course of the year, the temperature typically varies from 44°F to 109°F and is rarely below 36°F.
Our is a "dry heat" and we are blessed to be located off the Colorado River. Watercraft sports, cliff diving and "hangin out on the river" are huge draws during the summertime. And the prices are "Great" during the summer.
Make your summer vacation sizzle this year at Grand Canyon West with these amazing deals.
Summer rates are now effective until September. - Click here!
Prepare for your trip to Grand Canyon West by reading our FAQs below. Here, you can find information about everything from our hours and shuttle service to what to pack for your stay. Grand Canyon Resort Corporation (GCRC) is wholly-owned by the Hualapai Tribe and is located in Peach Springs, Arizona.
Grand Canyon FAQ's - Click Here!
For FAQ's for Colorado River Rafting - Click Here!
Summer Vacation Packages at Grand Canyon West!
Grand Canyon West Skywalk Tickets
Best Pricing Grand Canyon Tour Packages
White Water Rafting in the Grand Canyon
Hummingbirds Of Arizona - Bullhead City Amateur Video!
Our Hummingbird Video is courtesy of Karen Gallo of Bullhead City, Az. Karen has been living the Desert Life since returning to Bullhead City from Woodhaven, Michigan about 16 months ago. Karen spent her time during the pandemic feeding the birds and watering her beautiful blooming cautus. Can anyone help Karen with Plant Identification? Thanks for all the emails - we have our answer - checkout this website - click here!
Join QuickRewards and Earn Free Money, Gift Cards & More!
QuickRewards Network is open to residents of the US and Canada age 18 or older. Membership is limited to one account per household. Members can not open multiple accounts. Our advertisers want us to send them unique households and not pay the same person multiple times for doing the same thing.
Joining QuickRewards Network is completely free. We will never charge you to be a member or ask you to pay for upgraded memberships.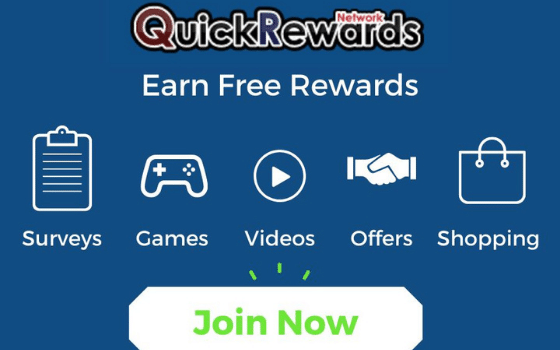 Earn Free Paypal, Free Amazon Gift Cards and Free In-Store Gift Cards to nearly 50 national retailers and restaurants including Walmart, Disney, Target, Home Depot, Red Lobster, Kohl's, Domino's Pizza, Best Buy, GameStop, and more!